Residentaial Soulutions
Security Services

Video Surveillance Services
At TEF Link we understand that your home is your castle and that you want to protect your family, pets and assets when you're not there.  This includes fire monitoring with and alarm system to video cameras to see whose home or who shouldn't be there.
We can provide alarm installation, service and monitoring for your house and also install one or many cameras for you to view remotely using your mobile device. 
To see some of the ways to protect your house click on our House plan below and see what it's all about.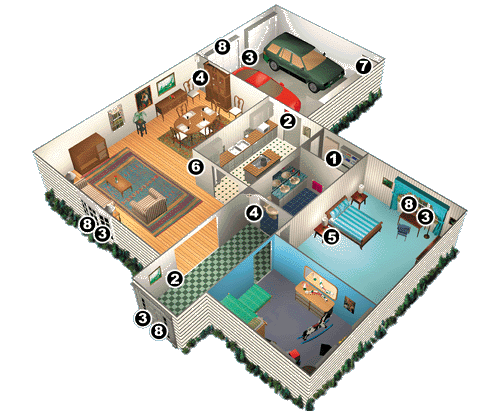 Were here to answer any questions that you may have and look forward to talking to you. 
Give us a call or click above for a Security Quote for us to get in touch with you.